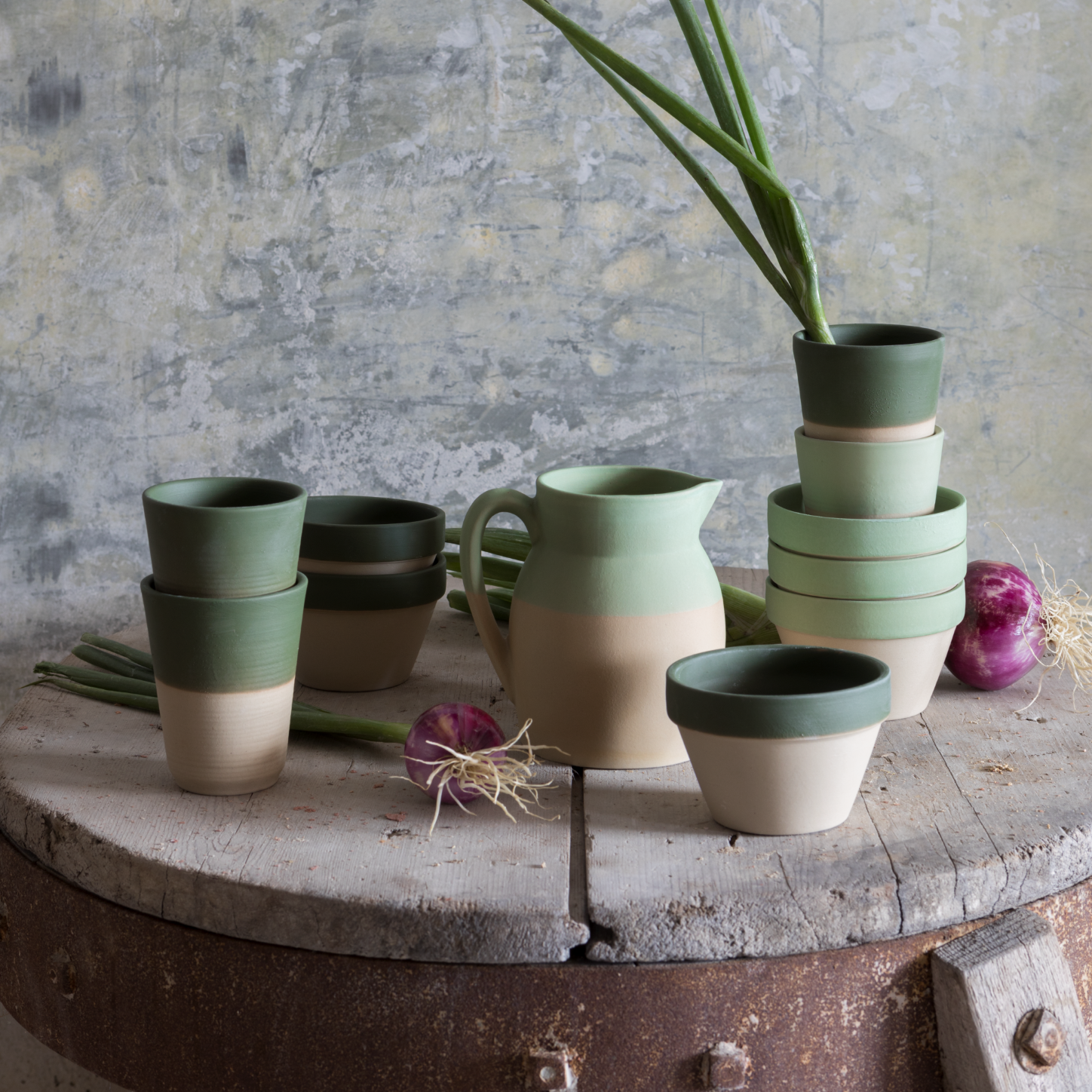 Soft green, emerald green, olive green, almond green, cobalt green, apple green, English green... Which of the 50 shades of green do you prefer? At a time when spring is timidly trying to assert itself, the multiple shades of its fetish color are declined to infinity.
And of course, at Histoires Françaises, we do it in an eco-responsible way!
Let's close our eyes and think of the word "green". In a fraction of a second, we are in the middle of a lawn, a large meadow, we marvel at the budding leaves of the trees, in the heart of lush vegetation. Breathe in, breathe out... Can you smell the delicate scent of chlorophyll? A spritz ofEau de Grasse(La Promenade), elegant Dona mini-creams, a Massilia bracelet (Jour de Mistral) on your fine wrist, handmade creation suits you so well!
Green leaves no one indifferent, because it's a color with character! Did you know that there are as many people whose favorite color is green as there are who hate it? Even today, actors avoid wearing this color on stage out of superstition... But for many, green is easily associated with change, renewal, youth. And it is above all recognized as a symbol of love, optimism, hope and luck of course, as illustrated by our Love of CloverA small lucky charm to slip into your bag or to put as a decorative object. A rare gift, which contains a real four-leaf clover, grown in the Nièvre region, to give or to offer yourself...
From grass green to bottle green, there are a thousand and one ways to celebrate this chromatic palette, which is an integral part of our daily lives. On weekends, around the Sunday table, Mother Nature has a rendezvous with our 100% French know-how: the Pumpkin pitcher (Manufacture de Digoin) combines wonderfully with the jade-colored Touron tableware range (Jars Céramistes), while from the terrace, a tempting aroma ofSam, the brazier. At the table!
Later, when it's time for the sandman, the little ones love to curl up in their comforter draped with Prélude bed linen (Little Cabari), with its leaf, bird and other exotic animal motifs, ready to plunge into a night of starry dreams...
Green can easily be combined with all kinds of tones: with neutral tones such as cream, brown, taupe, white, but also with warm tones such as yellow, orange, ochre, or even red. To make your interior green in harmony, take a green Calade vase(Jars Céramistes), a Sous les Pins candle (La Promenade) or its cousin, Senteur Mint Persil (Manufacture de Digoin)Put a leaf of the elegant Le Foli Queen paper (Maison Milliet) under the frame and in the blink of an eye, an original and creative breath of fresh air blows over your living room.
Green is also a symbol of freedom in our society. With green everything is allowed, even in the bathroom! It can happily shake up the traditional blue with a care-nutrition soap Vive VerveineThe green color is also the perfect complement to our new facial care line La Sève des Arbres, also from Oppidum. Mask care, make-up remover oil, night balm, eye contour..., organic and 100% eco-responsible products, made in Occitania from exceptional plant resins. No one can resist the smoothness and sensuality of their textures, which give the complexion a fresh and spring-like glow!
As the historian Michel Pastoureau (author of " Green. History of a color" ) says, green is much more than a color, it is an idea, a concept. It is even given the immense mission of saving the planet! Indeed, green is a committed color. Beyond the famous green dot ("Die Grüne Punkt") of the beginning of the ecological movement, this color is today the true symbol of the future of the Earth. Histoires Françaises wants to be part of this awakening of consciousness and its commitment to the eco-responsibility of French craftsmanship that it promotes is the precious foundation of its DNA.
So let's dream our future life in green, each of us picking his favorite shade from his palette!
Story of know-how at PAMPLEMOUSSE plush
Heading for the Hauts de France! After the South and the scented candles of LA PROMENADE, HISTOIRES FRANCAISES takes you to visit the workshops of the adorable plush toys of the company Pamplemouss...
Read more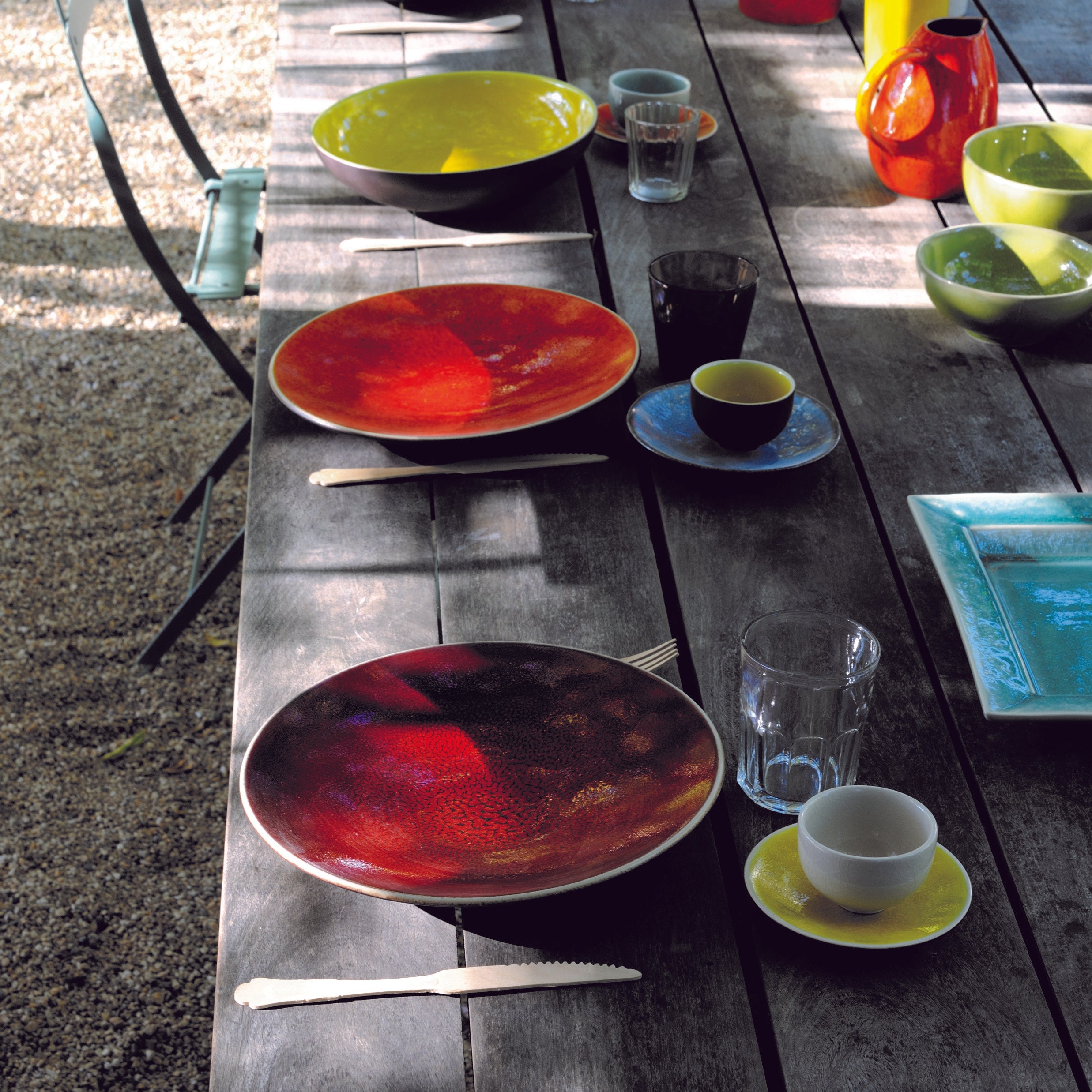 Story of know-how at JARS CERAMISTES
Today,HISTOIRES FRANCAISES takes you to Auvergne to discover JARS CERAMISTES, the brand of free ceramics! Freedom, boldness, simplicity, durability A true symbol of our living heritage, JARS CERAMI...
Read more